July 24th, 2018 Lake County Responding to Hunger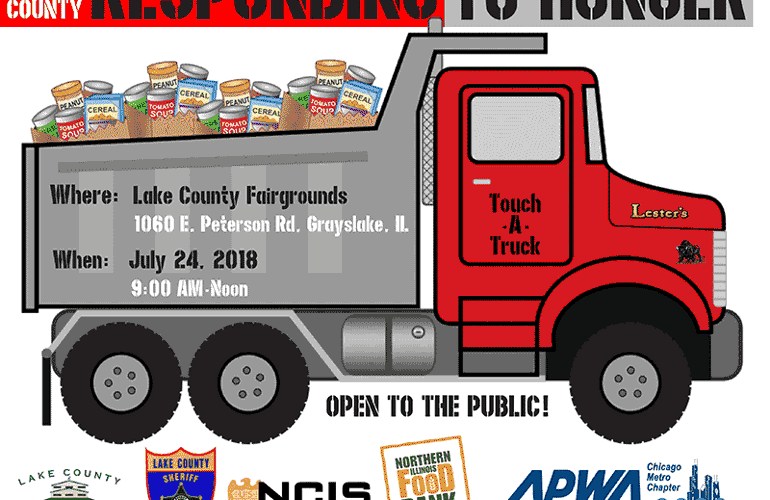 LCDOT - Lake County, IL Division of Transportation
Posted 7/16/18 at 8:58 AM
Food Drive and Touch A Truck!!!
Transportation and Public Works employees from Lake County, IL Government, and many of the surrounding communities are collecting food to feed our hungry neighbors. All food donations will be delivered to the Lake County Fairgrounds for a huge Touch A Truck event on Tuesday, July 24. Admission to the event is free, but we encourage you to bring non-perishable food items to participate in the food drive. Bring the kids to see all their favorite big trucks up close and personal!
Touch A Truck: Tuesday, July 24, 9 a.m. – 12 p.m., Lake County Fairgrounds
APWA Chicago Metro Lake County IL Sheriff's Office Northern Illinois Food Bank *Lake County Fair* Grayslake, IL
Remember to bring your non-perishable food to the Lake County Fairgrounds July 24, 2018, 9am to Noon and let's respond to hunger together!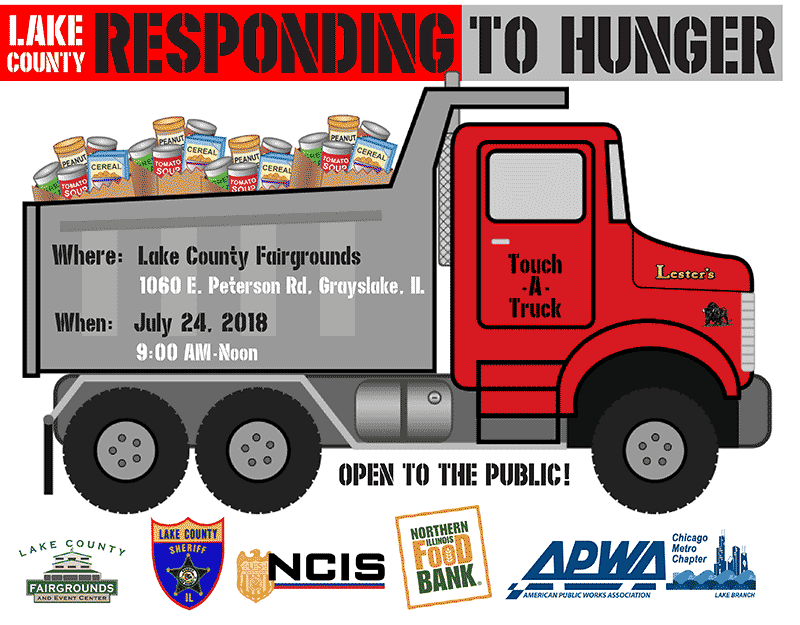 ---