Circular Area: Topsoil, Dirt & Mulch Bulk Material Calculator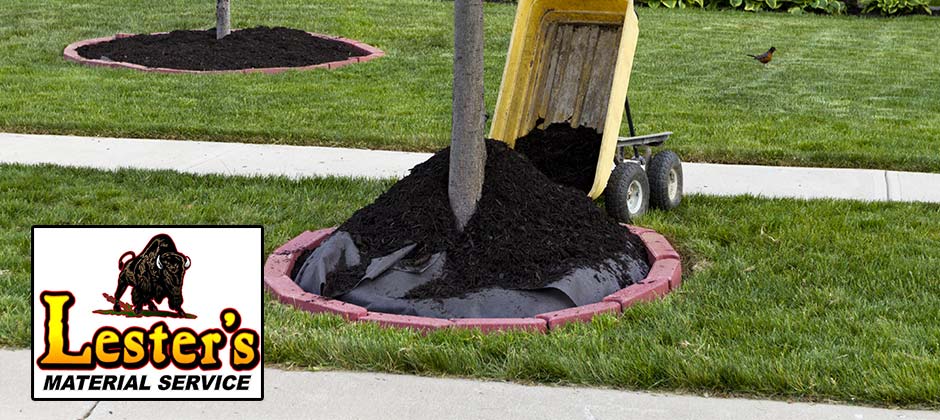 For A Circular Area, How Much Mulch, Dirt or Topsoil Do I Need?
Circle Area: Mulch, Dirt & Topsoil Calculator to Estimate Cubic Yards Required:

Radius in feet x Radius in feet x Depth in feet (inches divided by 12) x pi (3.14). Take the total and divide by 27 (the amount of cubic feet in a yard). The final figure will be the estimated amount of cubic yards required.
Family Owned and Operated
Lester's Material Service, your family owned local business, is proud to offer bulk landscape products for pickup or delivery. Stop by our location in Grayslake or schedule a delivery to your location!
Lester's can deliver your bulk Topsoil as well as Lawn and Gardenmix to these Lake County IL and Southern WI locations. View our affordable delivery charges.
Antioch
Arlington Heights
Bannockburn
Barrington
Buffalo Grove
Crystal Lake
Deerfield
Grayslake
Gurnee
Hawthorn Woods
Highland Park
Inverness
Kildeer
Lake Bluff
Lake Forest
Lake Villa
Lake Zurich
Libertyville
Lincolnshire
Lindenhurst
Long Grove
McHenry
Mundelein
Palatine
Round Lake
Vernon Hills
Wadsworth
Wauconda
Waukegan
Kenosha
Pleasent Priarie
Bristol
Paddock Lake
Silver Lake
Camp Lake
Twin Lakes
Powers Lake
Lester's Material Service Has It All!