Grayslake Community Tornado Cleanup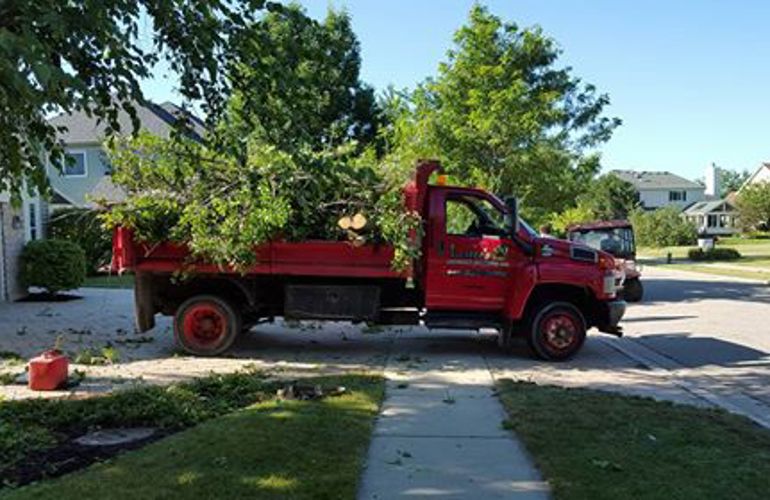 On Sunday, August 2, 2015 at approximately 8 p.m., an EF-1 tornado packing winds between 90 and 100 mph touched down in Grayslake, IL. The tornado spread a track of about 300 yards and extended for approximately 7.5 miles, leaving a path of destruction through Grayslake, Wildwood and Round Lake. Residents had not seen a tornado in this area since 2002 even though sirens had previously sounded on many occasions.
The high winds uprooted large and small trees, caused lawn furnishings and equipment to become projectiles, loosened and removed roof shingles and snapped power lines throughout the area. One resident reported that a 12-foot trampoline was lodged in a large tree, having been projected like a missile by the 100 mph hour winds. Officials said it was the worst damage they had ever seen.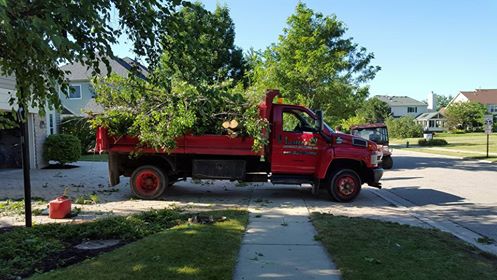 The owners and employees of Grayslake based Lester's Material Service are grateful that no one in their community was injured from the storm. Lester's has always believed in being a good neighbor and was one of the first to respond to the emergency by providing cleanup and restoration services to residents for the damage caused by the tornado and high winds.
"Hats off to our good neighbors! Lester Material Services owned by the Lester Family was out early this morning. Under the direction of our neighbor Bill Lester, they are going throughout our neighborhood cutting and hauling away trees," said Grayslake resident, Louise Nasbaum
Lester's offered assistance by
Tree removal from house and business rooftops
Tree branch and trunk hauling from yards and streets
Debris removal and hauling
Cutting down damaged trees and branches
Raking and removing storm debris from properties
"Our family had fun helping out the College Trail neighborhood with clearing out broken trees and debris. Glad we could help out so many homes," 3rd Generation Tessa Lester said.
Please click on any image to upen the photo viewer.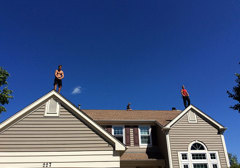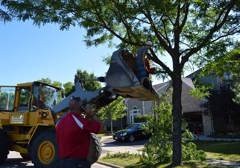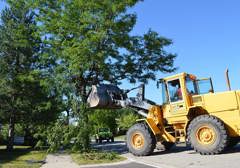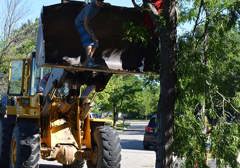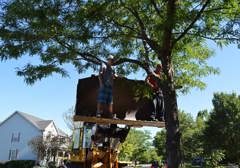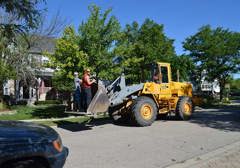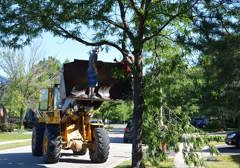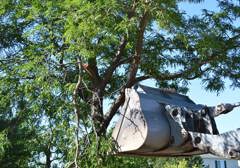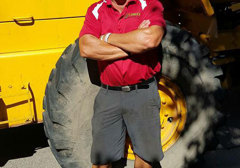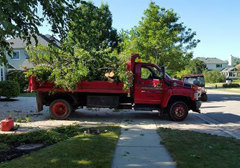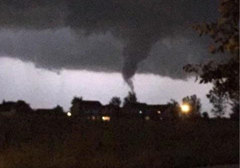 Lester's also provides damage clean up and restoration for other types of tornado and storm damage including:
Removal of uprooted shallow rooted trees
Root removal
Removal of broken glass
Removal of light object "missiles" generated by high winds
Lester's responded immediately at no charge, focusing first on safety, especially around downed power lines and hazards conducive to "slip and fall" hazards. By responding promptly, Lester's helped residents to prevent fallen trees from causing further damage and helped lessen the damage by restoring homes to as normal a condition as possible. As of this morning, Lester's Material Services' cleanup crews were still busy with damage and debris removal.
We are part of the community, not just a business!
---