Playmat, Double Processed Bulk Mulch - Delivery or Pickup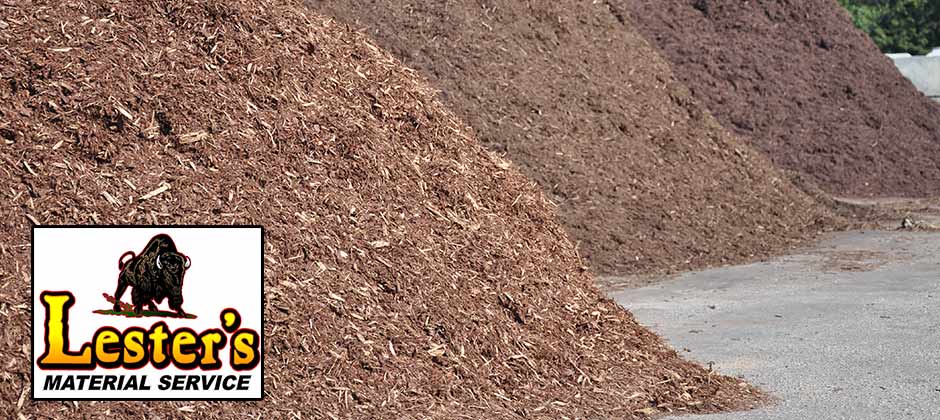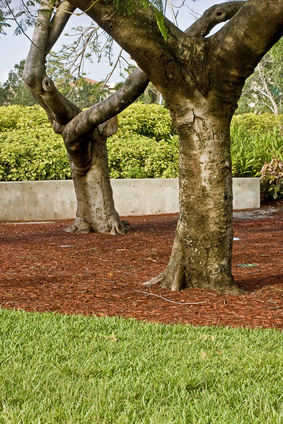 Mulch plays a vital role in landscaping, beautifying your yard and supporting your plants and soil. In its functional role, organic mulch covers the soil in your garden and around your trees with an insulating blanket, keeping roots warmer in the winter and cooler in the summer. Additionally, it helps the soil to retain moisture.
If you didn't put that two-inch layer of landscaping mulch down across the soil in your garden, and around your trees, the soil on top would harden. Instead of draining into the soil, rainwater would runoff somewhere else.
Good, quality mulch also helps to control weeds that like to take root in your soil. And, finally, as it naturally decomposes, it leaks vital nutrients into the soil feeding your flowers, vegetables, shrubs and trees.
Aesthetically speaking, mulch is a worthy addition to your landscaping. A layer on top of your soil around the garden, shrubs and trees accents your landscaping. Based on the varieties of mulch, you have several choices of color to use to personalize the way you accent your landscaping. A word of caution: all mulch is not the same. When someone picks up a random bag of mulch that was stacked in front of a gas station, they really don't know what they're getting. Pre-bagged mulch can have mold where you really want a healthy, top-quality product to spread around your flowers, vegetables, shrubs and trees.
At Lester's most of our organic mulch is 80-percent southern bark and 20-percent tree trimmings. As for the varieties of mulch we offer, the list below will help you make the best choice for your needs:
Be sure to check out Lester's easy Mulch Estimator Calculator on this Web site to determine how much mulch you need for your project.
Click on thumbnail for full size image

Premium Hardwood Bark Mulch

This mulch is a double processed bark mulch, which is finer in consistency, processed from a debarker in northern WI, the majority is bark mulch.

Brick Red Mulch

Fine recycled mulch, dyed red.

Shredded Aged Hardwood Mulch

Brown and blonde, fades to deep grey once weathered.

Playmat Mulch

Specialty mulch for under playsets, ASTM certified, soft light blonde fine texture.

Playmat, Double Processed Mulch Bulk - Delivery or Pickup
Don't Forget to Use Lester's Bulk Material Estimation Calculators
Phone: 847-223-7000 / Fax: 847-223-7067
Family Owned and Operated
Lester's Material Service, your family owned local business, is proud to offer bulk landscape products for pickup or delivery. Stop by our location in Grayslake or schedule a delivery to your location!
Lester's can deliver your bulk Topsoil as well as Lawn and Gardenmix to these Lake County IL and Southern WI locations. View our affordable delivery charges.
Antioch
Arlington Heights
Bannockburn
Barrington
Buffalo Grove
Crystal Lake
Deerfield
Grayslake
Gurnee
Hawthorn Woods
Highland Park
Inverness
Kildeer
Lake Bluff
Lake Forest
Lake Villa
Lake Zurich
Libertyville
Lincolnshire
Lindenhurst
Long Grove
McHenry
Mundelein
Palatine
Round Lake
Vernon Hills
Wadsworth
Wauconda
Waukegan
Kenosha
Pleasent Priarie
Bristol
Paddock Lake
Silver Lake
Camp Lake
Twin Lakes
Powers Lake
Lester's Material Service Has It All!